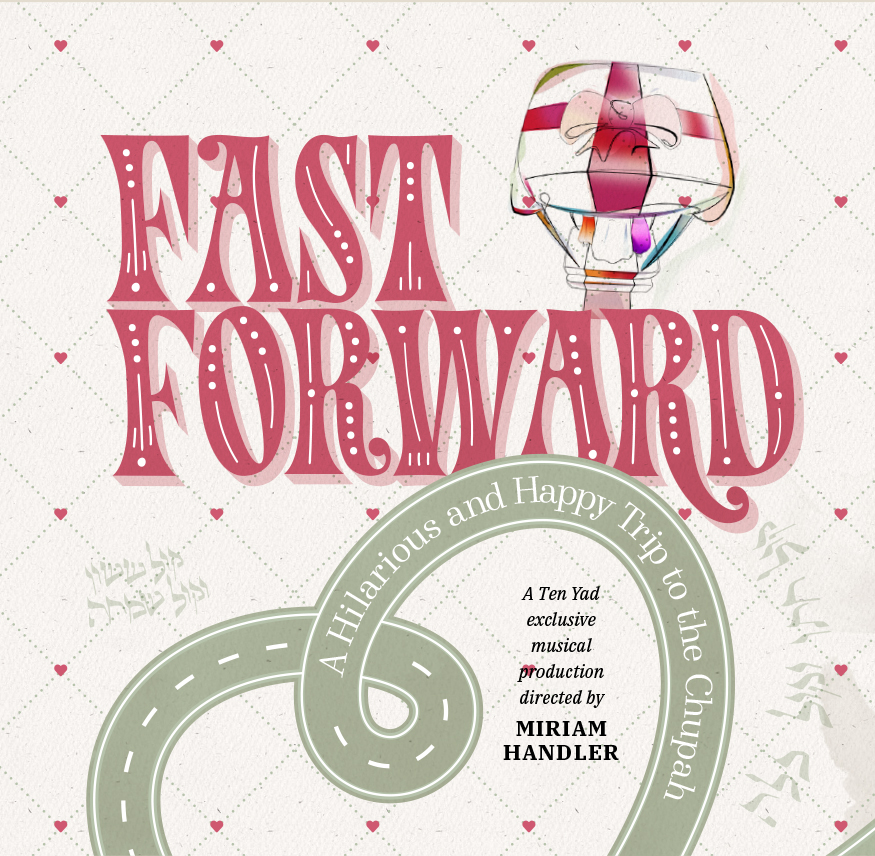 Ten Yad Presents
Celebrity Shadchan
From the founder of the original Nshei Tzedakah Players and director of Ten Yad comedy hits including The Shadchan Club and last years hit Celebrity Shadchan comes an all new Ten Yad exclusive musical production.
Starring
MINDY BLATT
Guest Star Singer:
---
CHAYITTY POLLACK
Actress/comedienne par excellence, Chayitty is the beloved star of dozens of shows including Rachel's Place performances, Bonei Olam shows, and Hatzalah comedy videos.
---
ESTI FEUER
Esti Feuer is a proud mother of four. She has performed in several of the Rachel's Place productions under the direction of Miriam Handler and teaches drama at Bais Yaakov d'Rav Meir. She is delighted to join the cast for the Ten Yad performance.
DANIELLE JACOBS
Danielle Jacobs, world-renowned for her comedic character "Rebbetzin RLZ," has performed in numerous productions here and abroad and will be bringing her high spirits to the Ten Yad event.
---
MIRIAM HANDLER
The director of the Rachel's Place productions and Camp Bnos plays, Miriam was the founder and director of the original N'shei Tzedaka Players shows. Miriam thanks HKB"H for the zechus of enabling women to share their talents and uplifting the spirits of female audiences for over thirty years, while raising money for tzedakah. She is also a writer of custom poems, songs and video presentations. This is Miriam's sixth show for Ten Yad.
---
INTRODUCING
Three globally-celebrated Shadchanim:

Ahuva Cherns
Chevy Lipskier
& Chana Rose
who collectively have made hundreds of
successful matches B"H
---