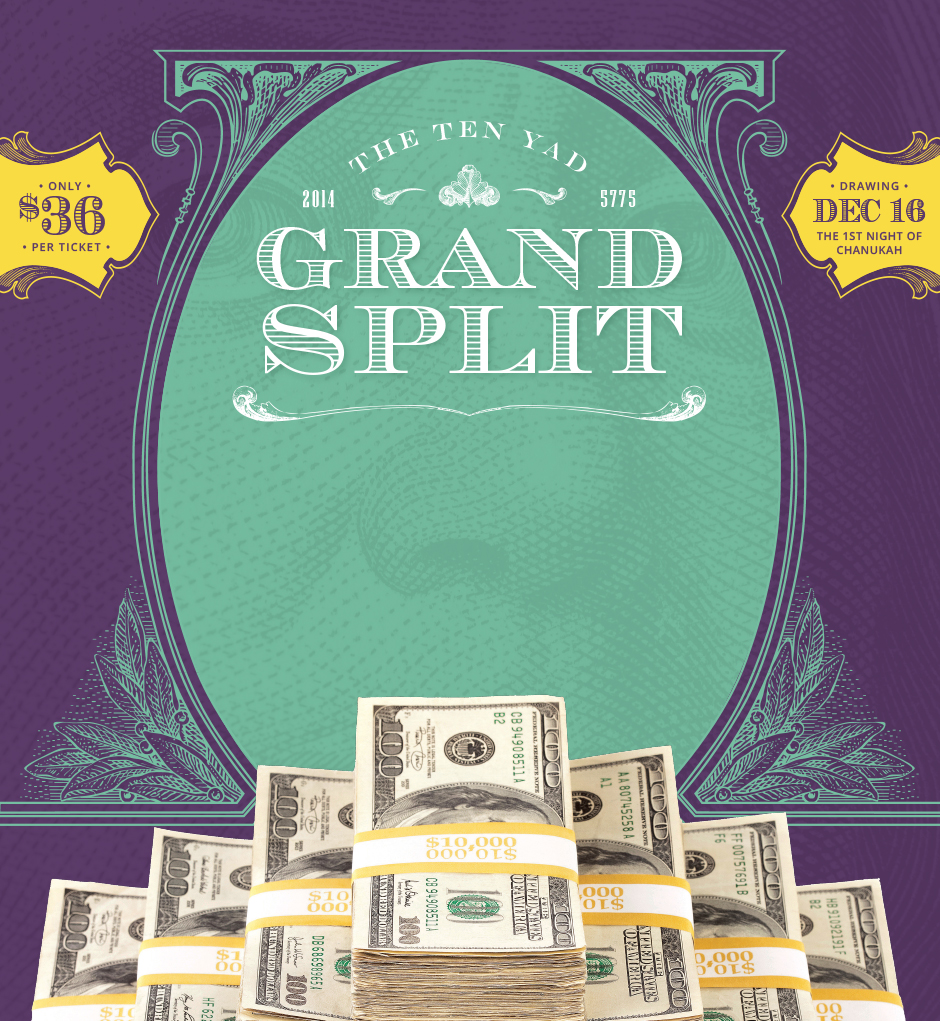 The Pot is Now:
$101,832
Buy your tickets now and watch the cash pot grow to unprecedented winnings!
Do you need a downpayment on a house, a fortune for tuition and summer camps? How about stunning jewelry and a wardrobe to match, a new car, or even a beautiful summer home?

Ten Yad is once again offering the most exciting Grand Prize — a combination of the Split the Pot and Grand Prize. You can now win more cash than you ever dreamed possible.
לע"נ יעקב בן שבתי ע"ה
Sponsored by the Pewzner & Elberg Families & Anonymous
it's A "Grand Prize"
At just $36 a ticket, this is a Grand Prize like no other. It costs little to enter and offers a fortune to win.
and A "Split the Pot"
Winner wins half the pot! Watch as the pot grows bigger and bigger and reaches unprecedented winnings!

Drawing
Drawing for the grand split will be held IY"H on
the 1st night of Chanukah, December 16, 2014